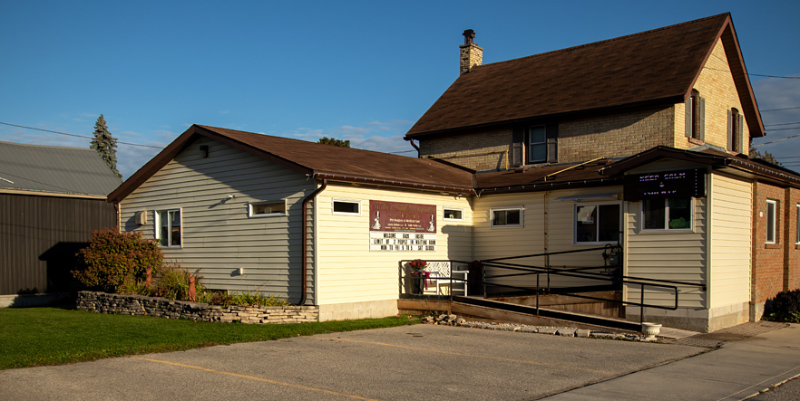 Mullen Small Animal Clinic
…. is located at 11 Colborne St. N., Walkerton. We are just off of Durham Sreet (downtown). Go north at the crosswalks and we are just down the street across from the laundromat on the west side of the street.
Our Practice Motto is "Our Caring Hearts Work to Keep Your Pet Healthy and Happy". Our goal is to provide your pet with quality veterinary care and client satisfaction.Mullen Small Animal Clinic is a fully accredited College of Veterinarians of Ontario Companion Animal Hospital.
Dr. Parks and Dr. Bolton offer over 60 years of combined veterinary experience.
Mullen Small Animal Clinic has served Brockton and the surrounding areas for over 40 years. We offer full anaesthesia, surgery and dental care, radiology with digital processing, complete in-house laboratory blood testing, intensive care unit and nursing care with IV pumps and warm touch machine, behavioral and nutritional counselling, as well as wellness testing.
We are a cat friendly practice.
Our Patients: